Classified, the thrilling conclusion to the action-packed contemporary MM The Elite Series from
USA Today
bestselling authors Ella Frank and Brooke Blaine, is available now!
Classified is the final book of the Elite Series and should only be read after book one, Danger Zone, and book two, Need for Speed.
They train to serve their country.
They strive to be the best.
But only a select few can be…
The Elite
* * *
 MATEO MORGAN
CALL SIGN: SOLO
Reckless, arrogant, and bold, Solo is as known in the U.S. Navy for his bad-boy reputation as he is for his skills as a fighter pilot. It's a surprise to his peers, then, when he's chosen to train and compete at the most prestigious naval aviation academy in the world. 
MISSION RULES:
Kick everyone's ass.

Do whatever it takes to win. 

Do your best to distract the competition.

Especially when that competition is a gorgeous blue-eyed perfectionist who makes your blood run hot. 
 * * *  
GRANT HUGHES
CALL SIGN: PANTHER
Disciplined, smart, and confident, Panther can't afford not to play by the rules. As the son of a top Navy commander, all eyes are on him, and being anything less than number one is unacceptable. 
MISSION RULES: 
Keep it safe in the air. 

Prove you're more than Commander Hughes's son.

No distractions. Stay focused.

Don't fall for your competition—especially not the rebellious heartbreaker with lips made for sinning.
In the heat of the hot California sun, tempers flare and desires ignite as Solo and Panther try to resist their attraction while fighting to be number one.
With passion this intense, the question remains: 
Who's gonna come out on top?
Download your copy today or read FREE in Kindle Unlimited! 
Amazon: https://amzn.to/2IjvM7D
Amazon Worldwide: http://mybook.to/ClassifiedElite
Amazon Paperback: https://amzn.to/2Z27k2R
Start the series with Danger Zone!
FREE in Kindle Unlimited
Amazon: https://amzn.to/2R99k54
Amazon Worldwide: http://mybook.to/DangerZone
Amazon Paperback: https://amzn.to/2vCA3jN
About Ella Frank
Ella Frank is the USA Today Bestselling Author of the Temptation series, including Try, Take, and Trust and is the co-author of the fan-favorite erotic serial, Sex Addict. Her Exquisite series has been praised as "scorching hot!" and "enticingly sexy!" 
A life-long fan of the romance genre, Ella writes contemporary and erotic fiction.
Some of her favorite authors include Tiffany Reisz, Kresley Cole, Riley Hart, J.R. Ward, Erika Wilde, Gena Showalter, and Carly Philips.​
Connect with Ella
Facebook: http://bit.ly/2sYAgNc
Instagram: http://bit.ly/2tM6vPy
Twitter: http://bit.ly/2TbuBOf
Stay up to date with Ella by joining her mailing list: http://bit.ly/2FFDzeI
Website: https://www.ellafrank.com
Join Ella and Brooke's Facebook reader group, Brooke and Ella's Naughty Umbrella: http://bit.ly/36KdvLx
About Brooke Blaine 
Brooke Blaine is a USA Today Bestselling Author best known for writing romantic comedy and M/M romance. Her novels lead with humor and heart, but Brooke never shies away from throwing in something extra naughty that will scandalize her conservative Southern family for life (bless their hearts).
She's a choc-o-holic, lives for eighties bands (which means she thinks guyliner is totally underrated), believes it's always wine o'clock, and lives with the coolest cat on the planet—her Maine Coon mix, Jackson Agador Spartacus.
Connect with Brooke
Facebook: http://bit.ly/2Nj7OfU
Instagram: http://bit.ly/3a3W0rJ
Twitter: http://bit.ly/309aulm
Stay up to date with Brooke by joining her mailing list: http://bit.ly/2uz4Kpb
Website: http://www.brookeblaine.com
*** ARC kindly provided in exchange for an honest review. ***
This was definitely me while reading it: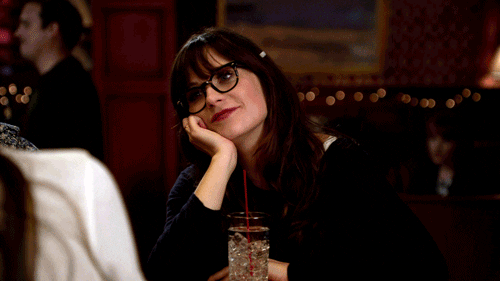 I didn't think I would fall more in love with Grant and Mateo, I was so wrong. These two made my heart beat so fast and this final installment? Damn my heart… I just melted, enthralled by their journey. I couldn't put it down.
As their training coming to an end, the pressure to be on top of the class never felt so trickier as their relationship took another step higher.
Nothing would stop them for being the best of The Elite and they would earn it.
There was something so special with these two, the hotshot who was trying so hard not to fall for the rebellious and arrogant guy who was his match in every way.
From being enemies to friends then to lovers, I enjoyed their journey as they lived their dreams, worked hard for it and fell in love along the way.
I was eager for every interaction, every look or touch, Grant and Mateo made me smile, swoon and get me emotional so many times I lost count.
They took that leap of faith and might have overcome some obstacles but it was worth the risk.
I could sense the switch in their relationship when they realized that it became that something more, vital like the air they breathed, feeling it in their whole being. This pull that turned more intense every time as they gave their hearts and soul to the other.
The intercourse was more than smoking hot and expressing with their bodies what they couldn't express yet with words.
Outside the intimacy, their banter was showing how off the charts their chemistry was, raw and teasing, sweet and emotional at times.
They both faced their struggles and insecurities together even if it was hard to show that part of vulnerability. Challenging and supporting each other. Couple goals!
The authors managed to talk about something taboo in the military but brought about a genuine change in attitudes and behavior. The characters were focused on their job but knowing that people would judge about their lifestyle or sexual orientation and they proved that it wasn't what defined them. They were so much more than that.
This was a story I adored to read. Passionate, captivating and thrilling. My head just spun with these two men with this intoxicating feeling.
I was just floating on cloud nine.
Action packed and so romantic at once. The two parts mixed perfectly.
This is definitely a story I will revisit in the future. Probably more than once. And these covers… so hot!!!