One unforgettable night leads to an unlikely shared connection, and unlikely connections never go unnoticed by the good folks in Green Valley, Tennessee…

Jackson James follows the rules. He has to. He's a sheriff's deputy in a super small town with a super big personality. However, strict adherence to the law during the day has been enjoyably balanced by rakish rules at night. Jackson, typically happy to protect and serve (and serve, and serve), starts questioning the value of wayward evenings when getting laid starts to feel more like being waylaid. Could it be that Green Valley's most eligible—and notorious—bachelor longs for something (and someone) real?

Mega movie star Raquel Ezra follows only one rule: always leave them wanting more. Studio execs, reporters, audiences, fans, lovers—no one can get enough of the smart, savvy, and sexy bombshell. But when "generous offers" begin to feel more like excessive demands, years of always leaving has the elusive starlet longing for something (and perhaps someone) lasting.

When Raquel abruptly returns to the quirky Tennessee hamlet, her path crosses with the delectable deputy with whom she spent one unforgettable night. Unfortunately, scandal and intrigue soon follow. Raquel and Jackson must decide which is more important: following their rules? Or, at long last, finding something real.

TOTALLY FOLKED is a standalone, contemporary romantic comedy novel and book #1 in the Good Folk: Modern Folktales series.
** Grab Just Folking Around for FREE! **
https://pennyreid.ninja/book/just-folking-around/

** READ TOTALLY FOLKED **
Amazon US: https://amzn.to/35yF77N
Amazon UK: https://amzn.to/3bRkRCr
Amazon CA: https://amzn.to/3oHrMRT
Amazon AU: https://amzn.to/2N30PKI
Apple Books: https://apple.co/2XAtZmf
Nook: https://bit.ly/3ib736z
Kobo: https://bit.ly/2N2YDTu
Google Play: https://bit.ly/3skGO2h
Smashwords: https://bit.ly/3nIJd3c
Goodreads: https://bit.ly/3upwLcB
Sign up for the newsletter of awesome: www.pennyreid.ninja/newsletter
Penny Reid is the New York Times, Wall Street Journal, and USA Today bestselling author of the Winston Brothers and Knitting in the City series. She used to spend her days writing federal grant proposals as a biomedical researcher, but now she writes kissing books. Penny is an obsessive knitter and manages the #OwnVoices-focused mentorship incubator / publishing imprint, Smartypants Romance. She lives in Seattle Washington with her husband, three kids, and dog named Hazel.
FOLLOW PENNY:
Facebook: www.facebook.com/pennyreidwriter
Twitter: www.twitter.com/reidromance
Instagram:www.instagram.com/reidromance
*** ARC kindly provided by the author in exchange for an honest review. ***
Jackson and Rae…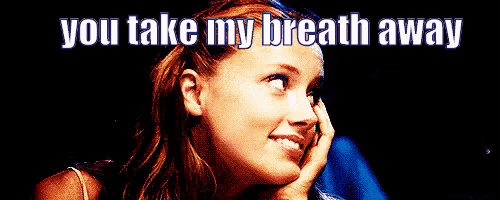 They really did. A romantic book, quiet, soulful and incredibly deep in the emotions.
There was this soothing side, smooth and peaceful. Two characters who might be not in the same world but sharing some incredible chemistry and banter.
I appreciated this slow burn, a story that took time to settle the pace, with opposites that do attract but so complimentary. They just clicked but really didn't act on it, until Rae came back to Green Valley and turned his world upside down again.
It was like a crashing wave of emotions coming their way, about what was real and not living through the motions.
Jackson surprised me in this story. I couldn't have even imagined once what would happen here. For the few times I've met Jackson in the Winstons' stories I was intrigued and I was worth the wait. I adored this old fashioned way, integrity and family values. Trying too hard to do what was right. I've been moved so many times.
That man… just the freaking swoon!!!
Rae was such a lovely, funny and sweet woman. Throughout this sexy and tough exterior, she wasn't more than this. Somehow the show business was a little too loud and what about trying to find some quietness in this small town, simple life and far away from the glamour of the city.
The main characters slowly captured my heart, with their banter, simplicity and fragility. I don't really know how to explain this but it was so natural and emotional, sweet and funny. So sincere and honest.
I loved reading Jackson and Rae's story.
It was moving, heartwarming and funny.
So many feels!